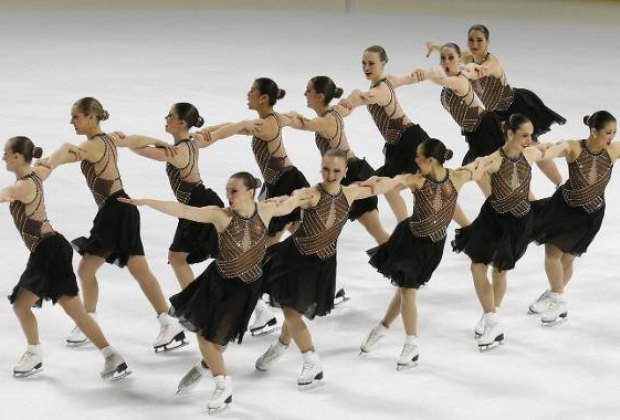 Weekday Picks for Boston Kids: Puppets, Sculpture, and a Skating Show; Sept 11- 15
We're calling this arts' appreciation week in Boston—from performing to visual arts, there's something that's going to speak to every type of creative kid across the region. At the week's start, children can flock to the library to enjoy a mini acting class or a feel-good puppet show. A little farther west on Wednesday, nature—and sculpture—will be on display. To close out the week, some of the most brilliant figure skaters will be performing in Allston to help raise money for the Dana-Farber cancer center. That's art—and sport—for a great cause.
If you're a mom of twins, consider heading to Walpole to meet and swap notes with others who will truly get you. There's connection to be had—and perhaps just as important, Bubbling Brook ice cream. I think you ladies deserve at least a double scoop.
For more September treats in Boston and beyond, check out our Events Calendar.
Monday, 9/11—Jamaica Plain
Kids can be the absolute best storytellers, and that's why Ann Adams brings her drama program to children's libraries around town. At Creative Drama at the Library in J.P., kids ages 7 to 12 will exercise their imagination and speaking skills by acting out scenes from favorite books.
4:30; free
See all Monday events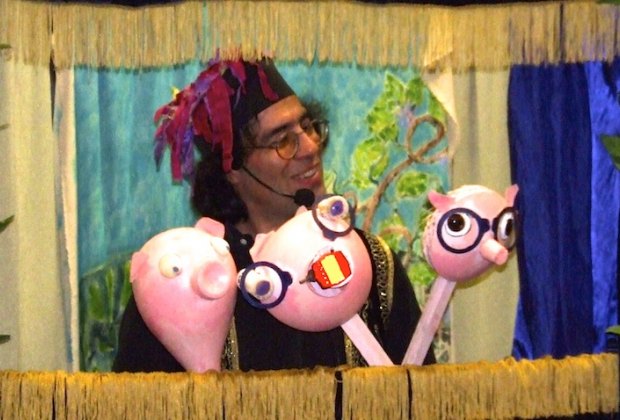 Puppeteers bring stories to life at the library. Photo courtesy of Caravan Puppets
Tuesday, 9/12—Boston
Self-proclaimed "joy merchants" who tailor library performances to reflect themes in stories, the Caravan Puppets troupe brings another feel-good performance to the Central Library this week, playing off the theme "builders and helpers."
10:30am; free
See all Tuesday events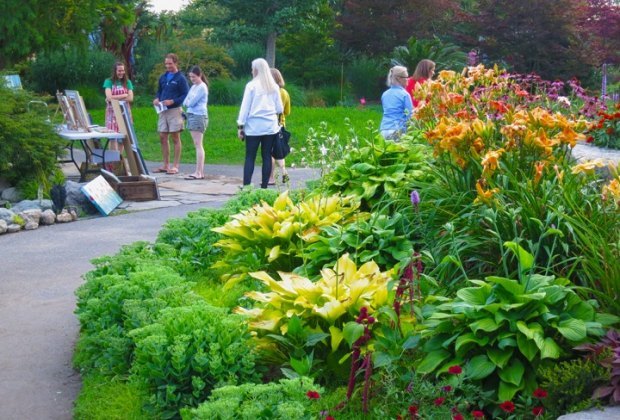 Families flock to Elm Bank for Arts on the Green. Photo courtesy of the event
Wednesday, 9/13—Wellesley
If you've ever had an interest in exploring Elm Bank, the home of the Massachusetts Horticultural Society, this is a fine evening to do it: Arts on the Green features sculptures by 21 artists among the beautiful flowers of the property. Bring a picnic dinner and blanket and let the little ones dance to live music among the artworks on display. There are also garden craft activities, and beverages for sale.
5pm; free
See all Wednesday events
Thursday, 9/14—Walpole
Multiples' moms need to stick together, which is why the Dedham Regional Mothers of Twins group hosts an annual Twin Moms Ice Cream Social. All area caregivers are invited to bond and sample some Bubbling Brook ice cream at the Children's Room at the Walpole Public Library.
7pm; free
See all Thursday events
Friday 9/15—Allston
​Raising money for the Dana-Farber Cancer Institute, An Evening with Champions is actually two evenings of figure skating, starring such luminaries as 2014 Olympian Polina Edmunds and 2017 U.S. Junior National Pairs Champions Nica Digerness and Daniel Neudecker.
7:30pm; $10 children, $30 adults
See all Friday events
There are always more activities on our Event Calendar and in our monthly GoList. And if you don't receive our newsletters full of suggestions for family fun, you really should sign up for our newsletter—it's free!
Top photo: Skating at An Evening with Champions on Friday, the Haydenettes are five-time World Championships bronze medalists in synchronized skating. Photo courtesy of the event