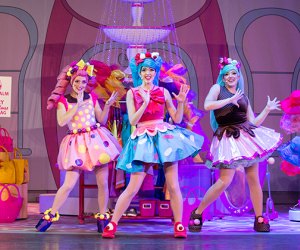 Weekday Picks for Boston Kids: Peace Day, Family Science, and Shopkins; Sept 18- 22
Looking for a treat to make busy September a little sweeter? Look toward the end of next week, when there's fun to be had from downtown stages to the country fields. As if the little plastic confections don't seem to pop up in every nook and cranny of your world already, Shopkins will be taking the spotlight on Thursday only; if you have a collector on your hands, grab your tickets now. And on Friday, the all-new Mega Farm Festival, a souped-up offshoot of all the family fun and great eats that Davis Farmland has long hosted, kicks off harvest season.
And yes, there's enrichment to be had this week, too. Homework helpers, those wonderful fairies who volunteer their time at the Boston Public Library, start their (free!) services in J.P. this week. There's a very special storytime focusing on world peace at the Mary Baker Eddy, and an opportunity to get the whole family thinking about science—and working together—at a fun event in Roslindale.
For more interesting activities this week in Boston and beyond, check out our Events Calendar.
Monday, 9/18—Jamaica Plain
Could your child—and you!—use a hand with schoolwork? Today starts Homework Help Kickoff Week at the Egleston Square library. Kids will get to know the carefully selected, Harvard-trained mentors who volunteer at the library afterschool throughout the academic year to provide free homework support to area kids. To celebrate the start of the program, children in grades K through 8 will also enjoy snacks, crafts, and win a fidget spinner prize for getting their work done.
See all Monday events
Tuesday, 9/19—Boston
Storytime at the Mary Baker Eddy Museum explores a deeply important theme—the quest for global harmony—in a kid-friendly way. In honor of the International Day of Peace, children will hear Paulie Pastrami Achieves World Peace and then, with the help of librarians and some furry puppet friends, have some discussions and do a project related to the topic. It's a great opportunity to introduce children, preschool through early elementary age, to the concept—and hear what they have to say.
10:30am; free
See all Tuesday events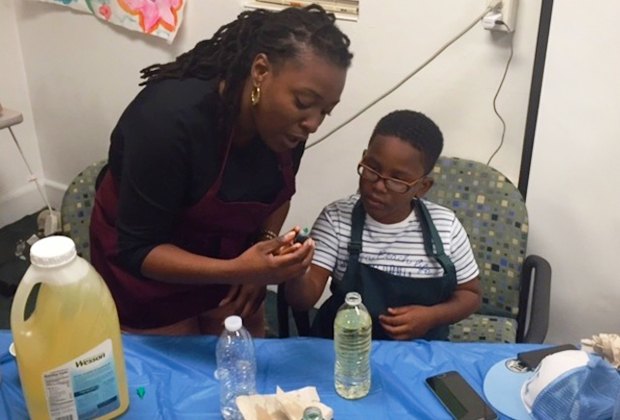 Family Science Night is always a blast in Roslindale. Photo courtesy of the Home for Little Wanderers
Wednesday, 9/20—Roslindale
What a great idea for a weekend night out: At the Free Family Science Night at the Home for Little Wanderers in Roslindale, kids and parents are treated to dinner and as well as an assortment of cool chemistry materials and gadgets, while science instructors will lead families through experiments and problem solving together. Call 617-469-8501 to register.
6-7:45pm; free
See all Wednesday events
Thursday, 9/21—Boston
What's even better than an ultra rare? Catching the Shopkins LIVE! There are still good seats left at the Orpheum Theater for the one day that these beloved little plastic figurines come to life in Beantown.
6:30pm; Tickets start at $28
See all Thursday events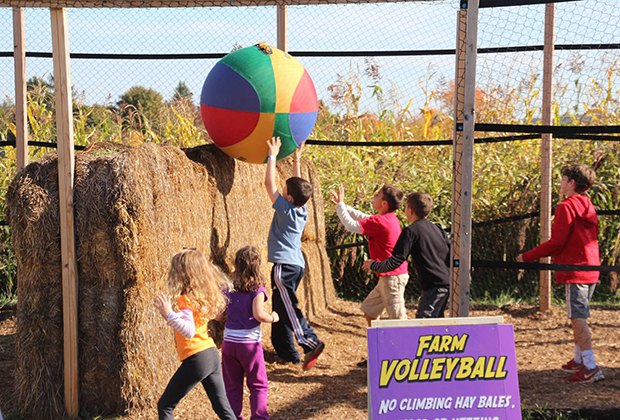 Enjoty games, food and more at the Mega Farm Festival.
Friday 9/22—Sterling
All praise the Pats: Davis Farm honors New England football this year in eight acres of corn when its Mega Farm Festival kicks off on Friday. For more puzzling fun from now through Halloween, check out our round-up of corn mazes.
9:30am-5pm; ​$17-20
See all Friday events
There are always more activities on our Event Calendar and in our monthly GoList. And if you don't receive our newsletters full of suggestions for family fun, you really should sign up for our newsletter—it's free!
Top photo: Shopkins come to life at the Orpheum on Thursday. Photo courtesy of the events/venues