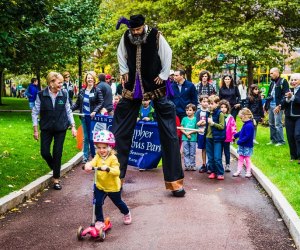 10 Ways to Keep Kids Busy on Columbus Day in Boston
Columbus Day is an official state holiday, which means kids are blissfully free from school for the day—and we parents are forced to put our thinking caps on. What to do on a Monday in October? Luckily, our city isn't content to let this annual occasion for remembrance pass by without fanfare, and there are some great fall activities to occupy families or—if you're working or busy on Monday, just the kids—for the day. From fairs that celebrate the explorer himself to day-long science and art camps there's sure to be something that will inspire you to make the most out of the holiday.
Family Programs
Fall Festival at Christopher Columbus Park—Boston
This annual festival in the North End park that's named after Christopher Columbus offers free fun for all; they just ask you bring a pantry item or canned good to donate to the Pine Street Inn. The festivities will kick off with a parade led by Christopher Columbus on stilts, followed by face painting, performances, bubbles, music, games, and food to celebrate the holiday.
12-4pm; free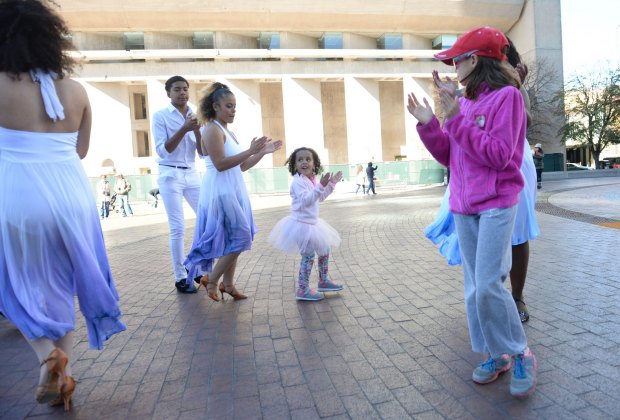 There's plenty of open-air music and dancing at Opening Our Doors. Photo courtesy of the Fenway Alliance
Opening Our Doors—Boston
This event includes more than 80 art, music, and cultural happenings—all free and all in the Fenway neighborhood. Opening Our Doors brings together visitors in a day of free cultural offerings for the entire family. Fenway Alliance institutions and partners host activities ranging from musical and dance performances to historic tours and lectures, special "behind-the-scenes" looks at Alliance institutions, walking tours of The Fenway, and more.
10am-4pm; free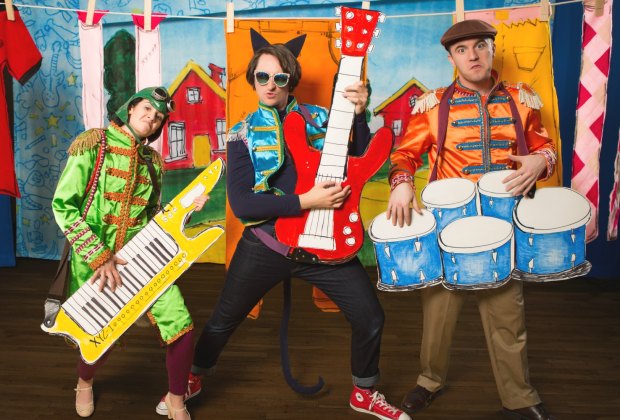 Kids get to glimpse a favorite storybook feline rocking out on stage in Pete the Cat.
Pete the Cat—Newton
Early readers will love seeing the groovy feline star of the popular Pete the Cat series on stage at the Leventhal-Sidman Center at the JCC. Best for ages 3 to 9.
Shows at 11am and 1pm; $15-18
MFA Fall Open House—Boston
Come celebrate Hispanic Heritage month by dancing with MetaMovements and Silent Ryhthms at the entrance, and then enjoy musical performances by Edwin Pabon y Su Orquesta. Visit the Pre-Columbian galleries then join the art-making activities to carve your own special animal. Explore rivalries and showdowns in art on a special tour, and be sure to visit the colorful umbrellas painted by SMFA students that dot the lawn of the Museum. Best for ages 5 and up.
10am-5pm; free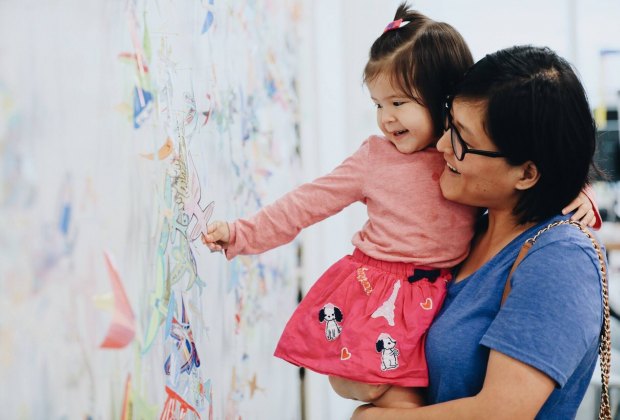 Contemporary art often has special appeal for little ones. Photo courtesy of ICA
Free Admission at the Institute for Contemporary Art (ICA)—Boston
Participate in art making in the Bank of America Art Lab, check out the interactive installation Sour>Salty Seas that examines Boston Harbor, and more in this rare opportunity to explore contemporary art free of charge.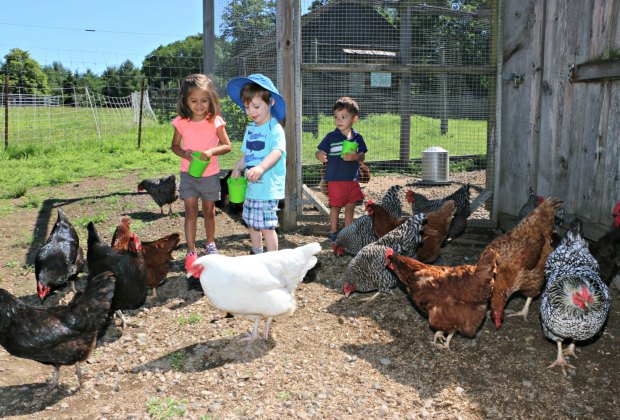 Kids can interact with animals in the hands-on tours at Gore Place. Photo courtesy of the property
Columbus Day Game and Family Tours at Gore Place—Waltham
Gore Place is offering three cool choices for spending your late morning and early afternoon at Gore Place: a Zoom-In on Gore Place (a scavenger hunt), Nature Playscape Activities (activities and crafts in their natural playground), or Totally Touchable Tours (where kids are welcome to touch and explore cool objects in the house and grounds).
10am-2pm; $5 per group for tour tickets
Drop-Off Programs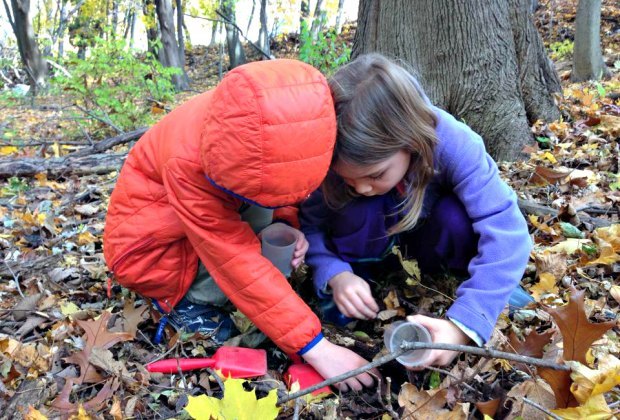 Kids hit the woods to explore critters in the leaves and other autumn wonders. Photo courtesy of Puddlestompers
Puddlestompers Columbus Day Activities—Newton
This drop-off program gives kids ages 3 to 6 the chance to get outside and explore during this no-school day. The day includes hands-on investigation, active movement, snack, outdoor play, craft, stories, and songs. Early drop off and extended day options are available. Pre-registration required.
9am-1pm; $67
Protectors of the Realm at Guard Up!—Burlington
Foam swords are provided for this day of fun of adventure, in which "heroes" will be called to serve the realm and protect the weak. Pre-registration required.
9am-3pm; call 781-270-4800 for detailed pricing
New Art Center Vacation Day Program—Newton
Kids in grades from kindergarten through 6 are encouraged to make art and new friends during this day-long exploration of materials and techniques, including 2D, 3D, clay, and "active" art. Pre-registration required.
9am-4pm; $90
Rock On Adventure—Norwood
Rock On is not just about climbing; kids ages 6 and up who join this full-day program will get bouldering practice as well as Ninja warrior skills, laser tag, aerial performance opportunities, and lots of time to play games with friends. Pre-registration required.
9am-4pm; $70
Top photo courtesy of Friends of Christopher Columbus Park