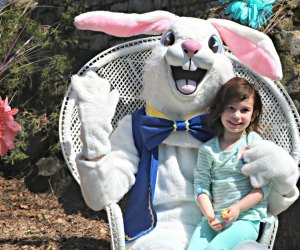 Meet the Easter Bunny for Photo Ops with Kids in and Around Boston
This time of year, the Easter Bunny keeps as busy as Santa in December. Along with egg hunts and special breakfasts, there are plenty of spots in the Boston area where kids can meet the Easter Bunny and get their pictures taken—and maybe even play some games or sample some treats with him. Depending on the activity, only professional photographers may be permitted to take pictures, but be sure to bring your camera for great photo ops just in case!
There's more early springtime fun to be had in our April GoList. Also, be sure to check our event calendar, like our Facebook page, and subscribe to our free newsletter for even more family activity ideas.