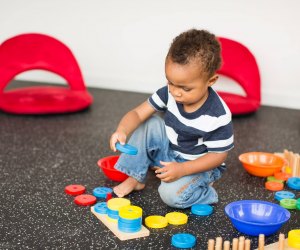 10 Enrichment Classes for Boston Babies
Many new parents look forward to participating in classes focused on music and art with their children. If you think you have to wait until your little one is older to do any sort of formal enrichment activity, you might be surprised to learn that there are many options available for even the littlest babies. These classes are a great way to bond and are perfect for providing much-needed stimulation for babies who are past the newborn stage. So here's a roundup of 10 classes designed especially for Boston babies.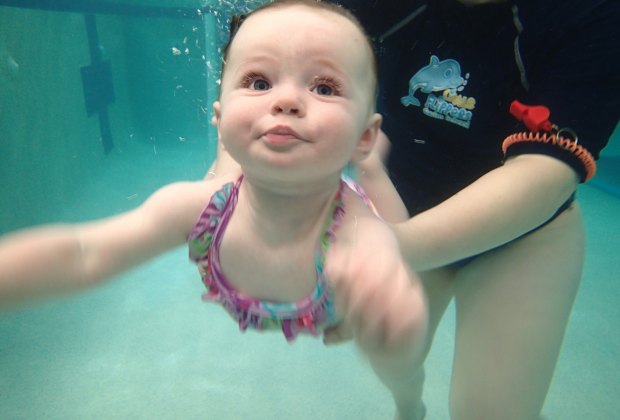 There are plenty of programs around Boston that help babies become more comfortable in the water. Photo courtesy of Little Flippers
1. Swimming
Little Flippers has locations in Natick and Winchester, features super clean facilities, and energetic teachers who foster a great bonding experience. Can't get to Little Flippers? There are lots of local options for doing swim lessons with a baby.
2. Music
Offering numerous locations, Groovy Baby Music offers an option called Music Together that welcomes even newborns. Parents receive a songbook, a CD of songs, chants, and more helpful resources. The classes take place in Cambridge, Boston, Somerville, Charlestown and Brookline. Here's a comprehensive list of other places to take music classes in and around the city.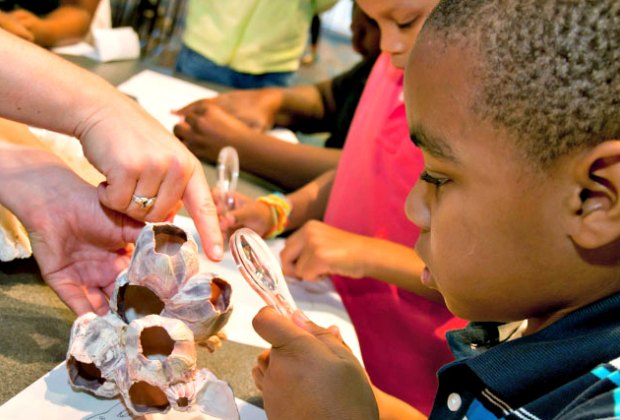 Sea Squirts learn about life under the water. Photo courtesy of New England Aquarium
3. Science
Boston is a really STEM-focused city, so it's no surprise that there are science classes for even the youngest among us. The New England Aquarium offers a preview of its Sea Squirts program for babies ages 12-24 months. The classes introduce children to a classroom setting and provide for plenty of time to explore the aquarium's exhibits.
4. Art
Children as young as 17 months can take art classes at Little Groove Music & Art in the South End. In the 40-minute sessions, kids enjoy sensory activities that teach them practical things like fine motor skills as well as how to use their creativity. The classes go through age 5, so if your child loves art, this is a great place to build skills and relationships.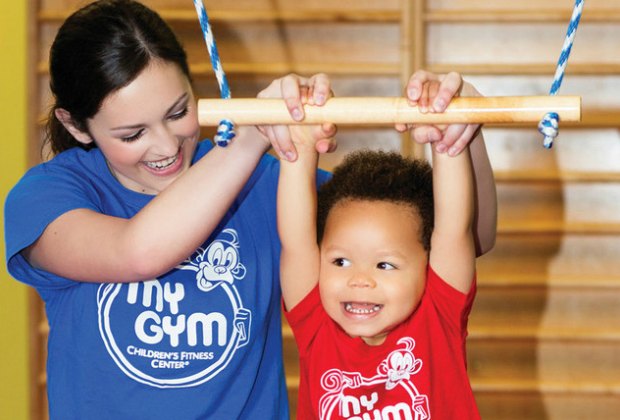 My Gym's Waddlers classes are for kids 14-22 months. Photo courtesy of My Gym
5. Movement
If your little one loves to move, head to My Gym, where babies can begin taking classes when they are as young as 6 weeks old. The sessions focus on introducing music and movement at age-appropriate levels to aid in your baby's development. My Gym offers classes for a variety of ages, so if your child really loves them, you can continue going through the years.
6. Dance
Babies as young as 3 months old can begin to feel the groove with classes at Urbanity Dance in Boston. As soon as your baby can crawl, he or she is ready to enroll in one of Urbanity's youth programs, which introduce children to a structured dance class environment. Props, music, and instruments allow babies to explore basic dance movements while developing social skills.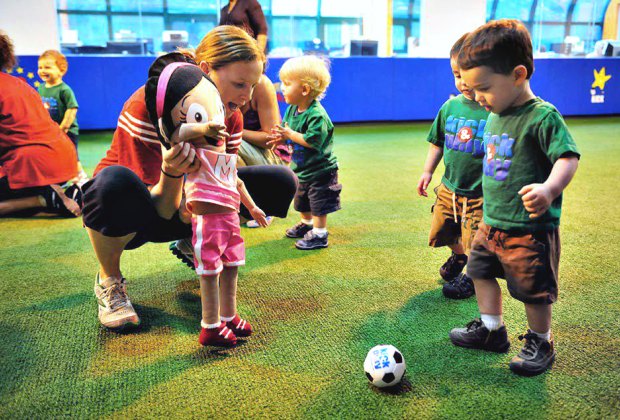 Kick & Play classes for toddlers. Photo courtesy of Super Soccer Stars
7. Soccer
If you have a budding soccer player at home, get them started early with Super Soccer Stars Kick & Play at the Boston JCC. Held at the Leventhal-Sidman Center in Newton, the program is designed to give 12- to 24-month olds the chance to develop pre-soccer skills like balance, kicking, and running. Lots of positive reinforcement means everyone feels like a winner.
8. Spanish
Introduce your baby to Spanish through music and play at ABC Spanish in Motion in Charlestown, the South End, or Newton. The classes begin for children as young as 6 months old and introduce them to the Spanish language and Latin American culture through songs, dancing, jumping, and more. Want to try a class before you sign up? Attend one of ABC's free demo classes.

9. Play
TLC Family Center in Belmont offers Play & Parenting classes for babies as young as 5 months. The weekly sessions include a period of structured play, time for free play, and support for parents/caregivers. Children participate in age-appropriate activities that are both fun and educational, with a big focus on early literacy.
10. Yoga
Many studios throughout Boston offer classes for kids, and Down Under School of Yoga is one of the few places where even babies can participate. The sessions are a great way to introduce children to yoga through poses, breathing, and songs.