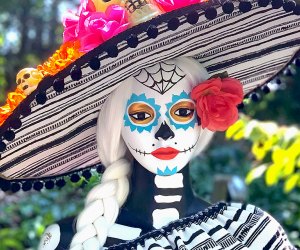 Top Halloween Events Near Atlanta for 2020
Halloween may be one of Atlanta's best holidays amid a pandemic: Masks are encouraged at Halloween and social distancing is, too.
While in-person Halloween events may be fewer in number than in previous years, there are still unique opportunities in the Atlanta area that do no require you to log on to your computer. We've compiled a list of events for families that include a twilight trek through the Atlanta Zoo, a Halloween hike at the Chattahoochee Nature Center, a massive pumpkin festival at Stone Mountain Park, and more.