Pixel's Penny Day - Winter Workshop Sampler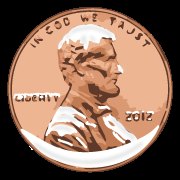 As of December 26, every workshop is sold out but you can add your name to the wait lists.
The Pixel Academy hosts educational workshops focused on creating for just one penny!
11:00 - 11:50am Good Morning, MakerBot - Intro to 3D Printing Objects
12:00 - 12:50pm Penny For a Pick - Intro to Guitar
1:00 - 1:50pm You're so scene - Intro to 3D Stop-Motion Animation
2:00 - 2:50pm Beat Salad - Intro to Drums
4:00 - 4:50pm Fifty Minute FPS - Intro to 3D Game Design 5:00 - 5:50pm Play us Out, Keyboard Cat - Intro to Piano and Garageband
6:00 - 6:50pm BRB, App Time - Intro to iOS Game Design
7:00 - 8:00pm Open house and Q&A
Pre-registration suggested.
Filed under: