New Year's Weekend in NYC: Free & Fun Things to Do with Kids: Kwanza, Nostalgia Trains, Last Chance Holiday Fun December 29-30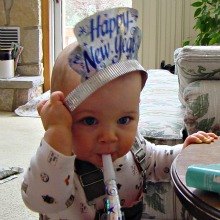 It's the final weekend of 2012 which means the holidays (and the year!) are quickly coming to a close. It's your last chance to enjoy all of the holiday fun New York City has to offer like outrageous Christmas lights, department store holiday windows, twinkling trees and a slew of seasonal shows.
Even though Hanukkah and Christmas are behind us, Kwanza is just beginning, plus New Year's Eve and Three Kings Day are on the horizon. And if you need a break from all the celebrating, the Parks Department is running a nature scavenger hunt in Fort Tryon Park and the Staten Island Zoo is hosting a special dinosaur demo.
These are just a few of the great things going on this weekend. All of our weekend picks are below. You can find additional options in our Event Calendar and our Holiday Fun Guide. Happy (almost) New Year!
All Weekend
Holiday Circus – Brighton Beach
It's the last weekend for this festive spectacle that mixes circus skills with seasonal spirit. Santa himself hosts the show, which features acrobats, jugglers, animal acts and a trio of kooky clowns. Arrive an hour early to enjoy the pre-show dance party. $35-$55 but a discount code is available at BroadwayBox.
The Three Bears Holiday Bash – Upper West Side
It's also the final weekend for the Swedish Cottage Marionette Theatre's holiday variety show starring the three bears and all of their fairy-tale friends. This spirited puppet performance celebrates Christmas, Kwanza and Hanukkah. $8 for adults, $5 for children under 12.
ReMake the Holidays – Corona
Over in Queens, the New York Hall of Science is wrapping up its week of hands-on recycling fun. On Saturday, kids can try origami and transform greeting cards into festive photo frames. Sunday is water day when kids can create boats from recycled goods and bracelets from soda can tabs. There will also be ice-sculpting demos and workshops throughout the weekend. Most activities are free with admission: $11 for adults, $8 for children 2-17.
Kwanza Celebrations – Crown Heights
Mark Kwanza at the Brooklyn Children's Museum with crafts for the preschool set and a lesson about the seven principles of the holiday for school-age kids. Free with admission: $9.
Wildlife Ice Carving – the Bronx
Enjoy frosty fun at the Bronx Zoo as renowned carvers transform blocks of ice into animal statues. Or romp in an arctic play land, complete with a 25-foot marine life-themed ice slide and giant ice throne shaped like a walrus. On Saturday, kids can meet Apollo and CowBella from Sprout's The Pajanimals. Free with general admission: $16.95 for adults, $11.95 for children ages 3-12
Handsome Little Devils in Squirm Burpee Circus – Flushing
My son and I saw this hysterical vaudeville-style show at the New Victory Theater a few years back, and we just loved it. Cool circus acts and wild contraptions are woven into a romantic story about two brothers, a sweet ingenue and an over-the-top villain. Catch it at the Queens Theatre through New Year's Eve. $32 or $99 for a family four-pack.
Family Films: Black Beauty – Upper West Side
Head to Lincoln Center to catch the lovely 1994 movie based on Anna Sewell's 19-century novel about a beautiful black stallion living in England. $6.
 
Saturday, December 29
Kwanza 2012: First Fruits of the Harvest – Upper West Side
The American Museum of Natural History hosts its annual Kwanza festival. Buy traditional gifts and food at the international marketplace, and enjoy amazing music, dance and storytelling performances under the iconic big blue whale. Free with suggested admission: $19 for adults, $10.50 for children ages 2-12.
Uncle Rock – Upper West Side
Groove to the guitar-heavy tunes of kid icon Uncle Rock at Symphony Space. $20 for adults, $13 for children.
Knot-tying and Sailors' Macrame – South Street Seaport
After suffering extensive damage during Hurricane Sandy, the South Street Seaport Museum has reopened and is offering a drop-in family workshop on knot tying. Learn the significance of the square knot, the bowline and the figure eight, and then try to tie them. Free with admission: $10 for adults, free for children under 9.
Family Festival at the Cloisters: The Medieval Court – Washington Heights
At the Met's uptown outpost, kids can hobnob with the knights, ladies, courtiers, cooks and jokers of the medieval court, learn about their lives and pastimes, play period games, and enjoy live music and performances. There will also be art workshops and self-guided scavenger hunt-style gallery tours. Free with suggested admission: $25 for adults, free for children under 12.
Youth Naturalist Programs - CSI: Identify Urban Scavengers – Washington Heights
Urban scavengers play a significant role in NYC's ecosystem. Join naturalist Robin Sanchez in Fort Tryon Park for a fun "scavenger" hunt to learn about various urban species and identify their habitats through a Critter Scene Investigation. For children ages 8 to 12. FREE
Pixel Academy Winter Workshop Sample – Cobble Hill
Even though these workshops are currently all wait list only, they sound so cool we had to share. Pixel Academy, a nonprofit program that let's school-age kids experiment with cutting-edge technology, is holding a day of workshops where children ages 7 and up can try out 3D printers, stop-motion animation, 3D video game design and more—and each session only costs a penny! It's worth signing up for the wait list, and even if you don't get in, now this unique organization is on your radar. .1 cent.
Sunday, December 30
Dinosaurs & More with Richie Mirissis – Staten Island
Junior paleontologists will love looking at fossils, 3D models and other dino paraphernalia from Mirissis' collection at the Staten Island Zoo. Kids can also create their own clay fossil molds and meet Kojo, a baby T.rex. Free with admission: $8 for adults, $5 for children ages 3-14.
MTA Nostalgia Trains – Queens and Manhattan
It's your last day to catch a retro ride courtesy of the MTA. Old-fashioned subways run on the Sixth Avenue line throughout the day, and they only cost a swipe of your MetroCard!
Outside NYC
In New Jersey, marvel at Storybook Land's Christmas Fantasy with Lights in Egg Harbor Township.
You can find more last chance seasonal activities in our Holiday Fun Guides for New Jersey, Long Island and Connecticut.
Don't forget: We have additional options in our Event Calendar and our NYC Holiday Fun Guide.
Tags: