This Week: Free Spring Festivals, Best New Theater Shows for NYC Kids, Tribeca Film Festival for Families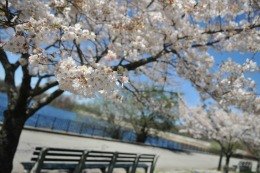 It's been an incredibly emotional week, from the tragic attacks in Boston to the new ELA Assessments to the gun control craziness. Even though Mommy Poppins' mission is to help families go out and have fun in NYC and beyond, we can't help but acknowledge these concerns since they're weighing on our minds. We suspect you're thinking about them, too.
And yet in stressful times, it's particularly important to find ways to enrich our lives by enjoying ourselves and spending quality time with our kids. Happily, spring is a time of renewal and celebration. There are lots of outdoor festivals, kids' concerts and new family-friendly shows this season. Plus with Earth Day coming up on Monday, there are many ways to honor our planet and give back to nature in NYC, New Jersey and on Long Island.
Since the weather looks iffy this weekend, it may be a good time to explore the new Legoland Discovery Center in Westchester—just make sure you buy your tickets in advance. And if you've already been there, our New Jersey site has a roundup of cool places to play with Legos, besides your kid's room, of course.
Looking ahead to May, our Travel site has a slew of great getaway deals for Mother's Day and beyond that sure beat even the fanciest NYC brunch. And if your child's a movie fan who attended screenings at last month's New York International Children's Film Festival, check out this cool kid critic contest our LA site has going. If your brood saw any of the flicks playing at the Los Angeles Children's Film Festival when they screened in NYC, they can enter the contest, too and get published on the site to boot.
Whatever you end up doing this weekend, even if it's just hanging around the house, we hope you and your kids are able to relax and enjoy each other's company. That's my family's goal! Here's what else we covered in NYC this week:
There's a lot of cool new public art popping up in NYC, including an awesome giant bird made of nails.
One of spring's biggest fests, the Tribeca Film Festival, kicks off this week and we've got a detailed rundown of all the FREE family programming.
We added a new post to our Party Guide: a roundup of NYC kiddie cruises with birthday party packages.
Our spotlight on Midtown West continued with a post about indoor places to play in the neighborhood, including lots of FREE spots.
This edition of our biweekly links roundup is all good news: Asphalt Green Battery Park City is finally opening, how you can score free doughnuts and comics, and more.
Our spring culture coverage concluded with a roundup of 14 new family shows to see this season, most under $20 per ticket.
Got an aspiring DJ in your home? Well there's a class for that... several ones, in fact.
There's a cool new sleepover in town: Knightwatch Medieval, a fantastical overnight adventure at the Cathedral Church of St. John the Divine.
Best bets for the weekend include Earth Day celebrations throughout NYC, the second annual New York Children's Theater Festival and the first-ever Cherry Blossom Festival on Randall's Island.
Tags: