School Closings: How to Know If It's a Snow Day in New York City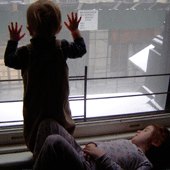 While NYC public schools rarely close, private schools and nursery schools close much more often. It's important to be able to find out if your child's school will be open before you head out the door (calling may not work since no one may be there!) Here are the best resources I've found for finding out if New York City schools are closing for a snow day, as well as ideas for what to do in the event of snowmageddon, like NYC's top sledding hills and fun indoor activities.
Sign up for our FREE newsletters to get posts like this delivered to your inbox.
The NYC Department of Education lets you sign up for emails that will notify you of important school news, including snow closures. You can also follow the DOE on Facebook and Twitter, and visit the DOE website for the latest weather-related scheduling changes. Another option is to sign up for school alerts at Notify NYC, but in my experience, it's a great service for alternate side of the street parking suspensions and other citywide alerts, but not always for school closings. Subscribing to the DOE always works though. Last time I got an email before I woke up. Worked great. Often the DOE doesn't decide whether schools will close due to weather until 6am that morning. It can be frustrating not to know, but pestering the DOE via Facebook, Twitter and email doesn't make the decision come any faster, though lots of parents and students seem to enjoy doing it.
CBS New York has an alert sign up that will send you a text when your school closes as well as a frequently updated list of school closures on its website.
NY1 also tends to be on the ball about school closings, and usually has a ticker at the bottom of the screen listing schools that are closed. On the radio, 1010WINS.com is a reliable source for schools closings.
And, of course, since many schools now have their own websites and social media accounts, it's a good idea to go directly to the source.
If it does turn out to be a snow day and it's not dangerous to be outside, check out our post with ideas for things to do on a snow day and the best places to go sledding in NYC. Stuck inside until the blizzard passes? Check out our WeeWork Guide for fun activities to do at home with kids.
Sign up for our FREE newsletters to get posts like this delivered to your inbox.
This post was originally published in 2009.