Valentine's Day Crafts - Make a Beastie for Your Sweetie.
When:
Sunday, February 13, 2011 at 11:00am
Where:
BookCourt Bookstore 163 Court St Brooklyn, Brooklyn NY 11201
Cost:
Free
Contact:
Molly - 718- 875-3677
Website:
http://www.bookcourt.org
Ages:
kids ages 9 and up and Adults
Add to cal:
Google Yahoo iCal/Outlook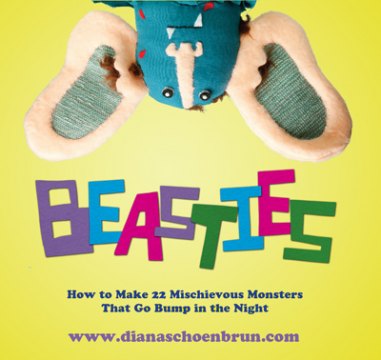 Make a Beastie for your Sweetie! Come stop by BookCourt for Valentine's Day Crafts on Sunday February 13th. Free craft kits and a tutorial to make your own Beastie gnome from the craft book, Beasties: How to Make 22 Mischievous Monsters That Go Bump in the Night This event is for children and adults.
There is some basic sewing so children can work with adults to make the project. There will also be Valentine Beastie cards available to make for the younger children.
Location: Cobble Hill, Brooklyn
When:         Sunday, Feb 13 2011, 11:00 am
Where:         BookCourt, 163 COURT ST, BROOKLYN, NEW YORK, United States 11201-6263
Filed under: