Updated 2011 Camp Guide and New Sleep Away Camp Guide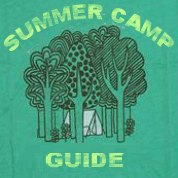 We've updated our camp guide, with over 100 noteworthy Summer Day Camps in New York City or the surrounding areas for kids of all ages. Plus this year we've added a new page just for Sleep Away Camps. In our guides you'll find tons of great camps, dates for open houses, tips on how to save money on Summer Camp, and even some free camps and summer programs.
Plus we'll keep updating our guides with more info as we write about new great camps we discover. So Check out our Day Camp Guide and our SleepAway Camp Guide to find the perfect camp for your kid.