Notable News: School Closings, New Chocolate Shop, Why the French Are Better Parents Than We Are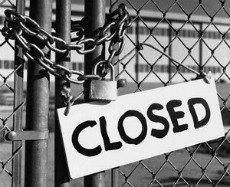 What is it with all the closings? Last time it was Moomah. Now it's a bunch of schools (18 to be exact).
But not all the news is grim. We've got the scoop on a sweet new chocolate shop on the Upper West Side (the perfect go-to spot if you need a last-minute Valentine's Day gift today), autism-friendly Broadway matinees and a family lawsuit with a number that rivals our national debt.
Major school closing news from the DOE: Nearly two dozen public schools are being forced to shutter or downsize despite angry protests. The mix of schools includes one that's more than a century old and another that opened just four years ago. Poor leadership, graduation rates and test scores are cited as the primary culprits.
In other school news, City Council Speaker and possible mayoral candidate Christine Quinn is calling for mandatory kindergarten for all five-year-olds (sorry redshirters). If you're in the process of applying (the deadline is March 2) and worried your zone school is all full up, InsideSchools.org is spotlighting schools that may have openings for fall 2012. Consult the Brooklyn/Staten Island, Bronx and Queens lists if you're in a bind.
Although we're still mourning the two beloved businesses that are about to close, we're also excited about two new openings. The Upper West Side has welcomed a new sweet shop, Chocolate Works. We like the Valentine's Day timing of the opening. Meanwhile one of our favorite places to play games in NYC, the Brooklyn Strategist, moved to a new permanent location at 333 Court Street, just a few blocks away from its former Atlantic Avenue home.
Last year's first-ever autism-friendly Broadway matinee was such a hit, it's coming back. The Lion King and Mary Poppins have scheduled special performances for people with autism with softer lights and noises, and a quiet area. Tickets are even reduced to a top price of $79. (Never knew $79 was a bargain, did you?) Get your tickets at tdf.org.
The French don't fret and apparently their kids are better for it. Perhaps we American parents can learn how to dial down anxiety and increase discipline from our Parisian peers. And while they're at it, maybe they can teach us how to make a decent Bearnaise sauce, too.
And finally, there are lawsuits and then there are $900 trillion dollar lawsuits! That's the sum one Staten Island mom is seeking in damages from the city for allegedly putting her children in foster care without just cause. While we sympathize, we do have to wonder where she came up with that Dr. Evil-like figure.
Tags: