Notable News: The DOE Wants Your Feedback, Mommy Bloggers Head to Kenya and Other Facts for Families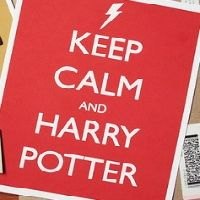 It's summertime, people, and we don't need to tell you that it's hot outside. Really hot. So we've been spending way too much time indoors glued to our computer screens, surfing, reading and gathering.
And that's great news for you, because we're passing along all of the cool info we acquired (and none of the extraneous junk) to you. Everything that made the moms at Mommy Poppins go "hmmmm" or "cool!" or "wow!"
From a Department of Education feedback form to mommy bloggers in Kenya to Harry hysteria, here's what we rounded up.
Best Summer Vacation Ever. Ten awesome mommy bloggers, including Emily McKhann and Cooper Munroe from The Motherhood, are going to have a really amazing—scratch that, life-changing—summer break. These ladies have partnered with ONE, a grassroots advocacy and campaigning organization that fights extreme poverty and preventable disease in Africa, to travel to Kenya for a week starting Monday, July 25. They'll see firsthand what life is like for moms there, and how families literally struggle to survive. (Makes our NYC problems seem positively petty.) The writers will share their experiences via Facebook and Twitter, and on their own blogs, and tell you how you can help (the tagline is "It Only Takes ONE Mom" for a reason, folks). Sign up below to get updates right to your inbox so you can read about what's happening and get involved. So easy, so simple, so important, so what are you waiting for?
School the Public Schools Got something you'd like to say to Public Schools Chancellor Dennis Walcott? Well, he wants to hear it—as long as he gets to choose the questions. There's a Family Feedback Form up on the Department of Education's site that's open to all NYC public school parents. According to the survey, which asks parents to rank their educational priorities and how they'd like to obtain information from the DOE, this is "the first step in our effort to engage with you more consistently around our shared goal—the success of our students." Granted, the most pressing questions seem to be missing, like how come so many kindergartners are wait listed and where are we going to get the necessary funds so our schools can succeed? But at least it's better than Cathie Black making snide birth control jokes. You have until Monday, July 25 to fill out the form.
How Long and Harry Was Your Line? Did you see the final cinematic installment of Harry Potter this past weekend? We were right there with you (it was a five-hanky movie for yours truly, thank you very much). The insanely popular movie franchise is done. Fini. Kaput. Well, not exactly. There will always be DVD rereleases and special anniversary boxed sets of the books and other savvy marketing ploys. Speaking of, you can catch Harry Potter: The Exhibition in Times Square through Labor Day. I'm digging all of the "Goodbye Harry" stories I've been reading. Over at CNN.com, ordained Episcopal priest Danielle Elizabeth Tumminio analyzes why the masses are drawn to Harry's tale and the religious debate the books stirr up. The film reviewers at The New York Times did a great retrospective on the movies and the fans. And we just love all of the commentary on sites like Best Week Ever and The Frisky.about what a hottie Neville Longbottom's become!
Will You F**king Buy It? I admit it: I'd already preordered Go the F**k To Sleep when a mommy friend forwarded me a bootleg pdf of it. The book has parents talking and giggling, and booksellers divided. Wal-Mart is refusing to carrying it (of course), but the New York Public Library hosted an event for its official release in June, and Samuel L. Jackson loves reciting it. (Apparently director Werner Herzog is up next.) Could all of this hype hurt sales? Probably not, but it's been interesting to read the heated reactions to the book. EW.com traces the backlash. Where do you stand?
Even the Hamburglar Won't Go in There I know I'm a tad OCD (I should buy stock in Purell). But it's stories like this one in the Los Angeles Times that make me that way. Arizona mom and developmental psychologist Erin Carr-Jordan has been traveling all over the States, swabbing play spaces at fast-food restaurants to discover what our kids are touching and crawling through. It isn't pretty, my friends. Before you read it, you'll want to make sure you're not eating. It doesn't matter where these play spaces are—rich neighborhoods, poor neighborhoods, urban, rural—there's some nasty crud and germs galore in them. The good news? She's trying to use her findings to get laws passed that force restaurants to keep 'em clean. The bad news? This article will stick with you—which means you're going to have a big fight on your hands when you refuse to let Junior play in the ball pit while you finish the fries from his Happy Meal.
From the "I Need to Remember This" File Cool Mom Tech turned me on to Proust.com, which I immediately bookmarked. We all know that our kids get really into learning about family lore... for about a nanosecond, which is why this site is genius. Proust.com combines old-school storytelling and modern technology: You log in ask family members all kinds of questions via email, big ones like "What do you wish you had learned earlier in life?" to minutia such as "What's your favorite word?" The site allows your kids to get a pretty awesome online correspondence going with their relatives. Record it, capture it and, yes, you can keep it private.
Image: emilyonasunday
Tags: