New Law Makes NYC Kindergarten Mandatory Starting September 2013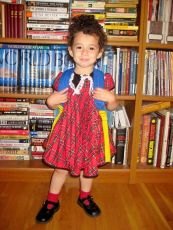 There's been an update to this law. We've got the info here.


Kindergarten used to be optional for NYC students. Parents who wanted to keep their kids home or delay school until first grade were allowed to do so. Not anymore. Governor Cuomo recently signed legislation that makes kindergarten mandatory for all New York City five-year-olds. There are certainly benefits to this change, but some big questions, too.
The NYC City Council, headed by Speaker Christine Quinn, who made a huge push for mandatory kindergarten, applauded the decision, writing, "By giving us the authority to lower the compulsory age of schooling to age five, we're taking a significant step toward closing the achievement gap. Experts agree that the most vulnerable New Yorkers will be helped by ensuring that every child in New York City starts school at age five."
Starting in 2013, all five-year-olds will be guaranteed a kindergarten seat, regardless of school overcrowding, although not necessarily at their zone schools, a caveat that's upsetting some parents. A few other important details still need to be worked out, including a proposed change to the qualifying birthday cutoff from December 31 to December 1, and some vague talk about a "waiver" for parents who "elect not to enroll their five-year-olds in school until the following September." As this InsideSchools article explains, it's unclear whether that means the kids will go directly to first grade, or attend kindergarten at age six. Families who subscribe to redshirting will certainly want to know.
Since the law is scheduled to go into effect next year, parents with kids set to turn five in 2013 will be the first ones affected. Will the new regulation alter your plans for your child?
Tags: