Notable News: Kindergarten Applications, Birth Styles of the Rich and Famous, New NYC Attractions for Kids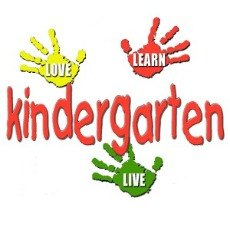 January is a time for new beginnings, and we've got a bunch of those in this installment of our biweekly news roundup. We have info on a new Williamsburg play space, a new start for an old museum, a cool new iPad app for creative kids, and a new celebrity baby whose birth created quite a stir. (Unless the cold is giving you a serious brain freeze, we're sure you know who we're talking about...but did you hear what our Mayor said about the whole controversy?) Plus, kindergarten applications, breastfeeding on TV and a little boy who needs your help.
Public schools are now accepting applications for kindergarten for the 2012-2013 school year. If your kid turns five this year, you've probably already dotted every i and crossed each t. If not, the March 2 deadline is looming.
After shutting its doors due to financial woes last March, the South Street Seaport Museum is set to reopen on Thursday, January 26. One of the first posts we ever published was about this under-appreciated gem, so we're happy it's coming back, even if some of its ships will set sail for other waters. We've already booked a date to check out the museum's brand-new slate of educational programming. Look for our post about it in February.
Another one of our favorite spots, Scribble Press, has released a free iPad app that lets kids make their own virtual books. If you want a book with professional binding and printing, you can always drop into one of Scribble Press' two Manhattan shops.
We usually shy away from celebrity gossip (especially the incessant celebrity baby ramblings) but even we couldn't ignore the whole Beyoncé birthing debacle at Lenox Hill. Pregnant city moms may want to ring their hospital to ensure that no mega-stars share their due or induce dates, otherwise their family may have trouble visiting the new bundle of joy. Don't expect any sympathy from our Mayor, either, unless you're paying full price for your maternity ward stay.
And you thought Katy Perry's breasts caused a stir on Sesame Street. A group of moms have started an online petition, urging the PBS program to bring back breastfeeding segments, (which used to air regularly in the '70s), and there's already an uproar before even one nipple is bared.
Buying your next box of Thin Mints could be a socio-political statement as one teen Girl Scout launches a cookie boycott to protest the organization's acceptance of a transgender child. Meanwhile, a former Girl Scout turned transgendered man makes his own video urging people to buy more cookies.
A new documentary sets out to prove that "the opposite of play is not work, it's depression". Watching the trailer for Seriously! The Future Depends On Play might have you searching for that old tennis racket or paint set and playing hooky from work (maybe even with your kid).
Speaking of playtime, your dreams of sliding down a Mick Jagger tongue slide can finally be realized at Frolic!, a brand-new, rock-themed Williamsburg playspace. We'll be checking out this tot spot ourselves and reporting back soon. In the meantime, it's worth noting that kindie rock darling Tim Kubart (of Tim and the Space Cadets) leads the joint's toddler music classes.
How often do you get the chance to save someone's life? The movement to #SaveKyle is on and you or someone you know could possess the half-Asian-half-Caucasian bone marrow match needed to cure this adorable 4-year old. Help to spread the word.
Finally, having an argumentative child may be annoying, but it could have long-term benefits. A recent NPR story makes the case that teens who actively disagree with their parents turn out to be stronger and more confident people.
Tags: