Notable News: New NYC Schools Site, Kids' Night on Broadway, Local Moms Needed for Two New TV Shows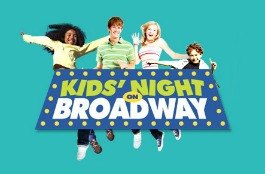 We said we'd bring back our biweekly roundup of news and links that pique our interest and guess what? We're keeping that promise.
This time we've got info on a newish website about New York City schools, a well-known mommy blogger moving to a new online home, the next Kids' Night on Broadway and a rumor about a fresh bagel place taking over H&H's former space on the Upper West Side. Plus, if you've been dreaming of parlaying parenting into a shot on reality TV, we've got the scoop on two shows looking to cast locals mom. Sorry dads. We'll try to get you next time.
Remember September, back when summer ended and school started? It was also the month that The New York Times and WNYC teamed up to launch SchoolBook, a website that Mashable describes as a resource to "provide news, data and discussion about New York City schools." In many ways, SchoolBook is reminiscent of InsideSchools.org. But while the latter only covers public schools, SchoolBook also offers info, stats and news about private and parochial institutions. While some of the posts are pulled from The Times, there seems to be a lot of original content, too, and there are many ways readers can engage. You can join the Public Insight Network if you want to be a potential source for stories (we signed up over a week ago, but so far no contact) and of course you can comment. It's an interesting experiment and we'll be curious to see if it makes the grade with NYC parents. Have you visited SchoolBook yet?
In other online Times news, early this month, longtime Motherlode blogger Lisa Belkin announced that she was leaving to join the Huffington Post family (and unlike other HuffPo contributors, she's presumably being paid). Since The Times owns the name Motherlode, her new blog is called Parentlode. She began posting yesterday.
Nightmare before Thanksgiving? Director and Goth king Tim Burton is bringing a bit of Halloween to Macy's Parade with the debut of his B. Boy balloon, sort of a smiley blue Frankenstein monster. Burton told The Times that B. was "created... from the leftover balloons used in children's parties at the Great Ormond Street Hospital in London. Forbidden from playing with other children because of his jagged teeth and crazy-quilt stitching, B. retreated to a basement lair, where he obsesses over Albert Lamorisse's film The Red Balloon and dreams that he, too, will be able to fly someday." Looks like he'll get his wish!
Upper West Siders who've been pining for the recently departed H&H may soon get a chance to chew on a bagel of a different brand. DNAinfo says the Queens-based Davidovich Bagels hopes to take over the vacated store at Broadway and 80th Street. While I haven't sampled Davidovich's eats, I hope this happens. Right now I'm commuting all the way up to Absolute Bagels on 107th for my carbs fix.
As a lifelong New Yorker who feels that the city's become increasingly seat-challenged over the years, this report about the CityBench program made me smile. Approximately 1,000 new benches will be installed around NYC over the next three years. I'm looking forward to sitting on them... and my two boys are excited about trying to walk on them when I'm not looking.
Usually we tell you about events happening this week. But if we wait until February to tell you about Kids' Night On Broadway, all of the shows will be sold out! Buy one full-priced ticket to a performance the week of February 5-9, 2012 and you'll snag a free ticket for a child age 6 to 18. Tickets go on sale next Tuesday, November 1 at noon and sell out fast. The list of participating shows isn't yet available, but will be soon on the website.
And last but not least, are you a mother who wants to be on television? Two shows are looking to cast local mamas. The first, a game show on "a major cable network," seeks moms and their mothers who "have a sense of humor about their relationship and a burning desire to be right." The taping takes place in mid-November and there are a number of requirements (you've got to be able to walk, be healthy, have other relatives living in the area, have kids, um, yeah). If interested, email your, your mother's, your kids' and your other local relatives' names, addresses and phone numbers, occupations and photos, and a brief description of your family to barbarabarnacasting@gmail.com. The second series is called The Untitled Nanny Project, which presumably will have a title by the time it airs. This docuseries chronicles the lives of "fabulous families with nannies and au pairs." Email your name, phone number, a few photos of your family and a paragraph about why you want to be on the show to nanny@vpetalent.com. And don't forget to mention this to your nanny. Note: All we know about these projects is what we've posted. We don't have any additional info. Nothin'. We're just here to help you become a superstar. Or something.
Tags: