Holiday Break Vacation Camps for NYC Kids 2012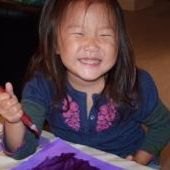 [UPDATED: NOVEMBER 20, 2012]
Right after Christmas, schools across the five boroughs will let out for holiday recess. If you have those nine days off too, good for you (and we're jealous). But we know many New York City parents will be working during that time, and are looking for enriching drop-off programs where their kids can have fun and be well cared for.
Luckily there are a ton of holiday break camps in NYC to choose from. Whether your kids are into art, theater, animals, cooking or sports, there are plenty of options available to entertain every child. Some programs are just a few hours a day while others provide full coverage if you need it.
Here are 12 places offering awesome holiday break camps for 2012.
Arts
Winter Art Colony at Children's Museum of the Arts – Hudson Square
103 Charlton Street between Hudson and Washington Streets
Wednesday, December 26-Friday, December 28 9am-5pm
$400
Ages 6-12
Awesome art spot CMA, which moved into its amazing new space last year, is offering two cool programs.
In Winter Animation, kids learn the art of stop-motion animation (think Wallace & Gromit). Campers create sets and characters from fabric, wire, clay, paper, feathers and fur, and then shoot a collaborative short film. This program is run by the museum's media tech team, and is extremely popular, so register right away to avoid disappointment.
In Fine Art Studio, campers will learn basic art techniques by exploring a diverse range of artists. The fundamentals of drawing & painting, printmaking and sculpture will all be covered. Kids will then have the opportunity to further expand on the subject of their choice.
HiArt! Holiday Art Camp – Chelsea
227 West 29th Street between Seventh and Eighth Avenues
Wednesday, December 26-Friday, December 28 and Wednesday, January 2-Friday, January 4 9:30am-3pm
$175 per day, $95 per half day
Ages 5-14
Little artists learn all about manga, drawing, sculpture and bookmaking in this unique program led by HiArt's greatest artists. Pokemon-obsessed preschoolers can also attend from 9am-noon, but parents must be present.
TADA! Musical Theater Camp – Chelsea
15 West 28th Street between Broadway and Fifth Avenue
Thursday, December 27 and Friday, December 28 9:30am-5:30pm
$100
Ages 6-10
These one-day camps explore musical theater through games, comedy improv and dramatic play. Kids will act, sing and dance, and families are invited to watch their performance during the last 20 minutes of the day.
Nature
Winter Wildlife at Bronx Zoo – the Bronx
2300 Southern Boulevard
Thursday, December 27 & Friday, December 28 10:30am-3pm
$140
Ages 5-12
Campers are grouped by age (5-7; 8-12) to learn all about cold climate critters like red pandas, brown bears and Siberian tigers. Kids will meet the animals up close, play a variety of winter games and enjoy a special snack.
Winter Zoo Camp at Prospect Park Zoo – Prospect Park
450 Flatbush Avenue
Thursday, December 27 & Friday, December 28 10am-3pm
$150
Ages 6-10
Young animal lovers explore the zoo and its residents via hands-on activities such as scavenger hunts, animal encounters and art projects. Snacks are provided.
Winter Mini Camp at Queens Zoo – Flushing
53-51 111th Street
Wednesday, December 26-Thursday, December 27 10am-3pm
$150
Ages 5-9
Kids will get up close and personal with the critters at this two-day camp. They'll learn about animal habitats, get behind-the-scenes tours of exhibits and enjoy arts and crafts projects.
Cooking and Academics
Taste Buds Kitchen – Chelsea
109 West 27th Street between Sixth and Seventh Avenues
This popular cooking school for kids offers school holiday camps on nearly every school break.
Holiday Cookie Camp
Wednesday, December 26-Friday, December 28 noon-3pm
$240
Ages 4-10
Campers bake holiday treats like Gingerbread cookies and Star of David Sugar cookies, and learn advanced decorating techniques at this three-day camp. The best part: They can bring the extras home to share with Mom and Dad.
Warm & Cozy Camp
Wednesday, January 2-Friday, January 4 noon-3pm
$240
Ages 4-10
Kids will cook comfy foods such as mac 'n cheese and cinnamon sticky buns, and then get to taste their work. There will also be seasonal crafts.
Full Day LEGO Robotics Workshop – Upper West Side
RoboFun Studio, 2672 Broadway between 101st & 102nd Streets
Friday, December 21, Thursday, December 27, Friday, December 28, Monday, December 31, Wednesday, January 2, Thursday, January 3 and Friday, January 4 9am-4pm
$160 per day
Ages 6-12
We're big fans of RoboFun's programs. During winter break days, kids can keep their brains alert while constructing robotics projects with LEGOs. Lunch and snacks will be eaten at a local playground, weather permitting.
Sports
Chelsea Piers – Chelsea
23rd Street and the Hudson River
Monday, December 24-Friday, December 28 and Monday, December 31-Friday, January 4 8:45am-3:30pm. Extended hours available for a fee. No camp December 25 or January 1.
$135 per day with a three-day minimum
Ages 5-12
The downtown athletics complex is offering three different camps over break. In the Multi-Sport Camp, kids play soccer, baseball, handball and basketball, as well as bowling, skating and rock climbing. In the Gymnastics Camp, children hone their skills on the facility's state-of-the-art equipment.
For preschoolers ages 3-5 there's the half-day Little Athletes camp. This program runs from 9am-noon and costs $75 per day with a two-day minimum. Children learn sports and gymnastics, as well as other activities such as art and dance.
Aviator Sports & Events Center Holiday Break Camp – Marine Park
Floyd Bennett Field, 3159 Flatbush Avenue
Wednesday, December 26-Friday, December 28 & Monday, December 31 9am-4pm
$320 for four days, $88 per day. Extended hours are available for a fee.
Ages 3-15
Kids can have all kinds of athletic fun at this massive Brooklyn facility. Ice-skating, sky-jumping, sports, games and movies are all among the offerings. Sign your children up for one to four days. Lunch and snack are provided.
Super Soccer Stars – Various locations
Whether your young Pele is just starting out or wants to bend it like Beckham, soccer camp is a great way to keep the kids entertained while burning off their energy. This popular program offers a number of different options at various locations, including the Upper East and West Sides, Brooklyn and Tribeca.
Mini Camp
Monday, December 17-Friday, December 21; Wednesday, December 26-Friday, December 28 and Saturday, December 29-Monday, December 31 9:30am-noon.
Tuition varies by location and camp length; $180-$350 per session.
Ages 2 1/2-5
Young athletes learn basic soccer techniques and practice their skills during free play. They'll also enjoy arts and crafts projects.
For more holiday fun, check out our Holiday Activity Guide.