Free Monthly Museum Admission and Family Programs in New York City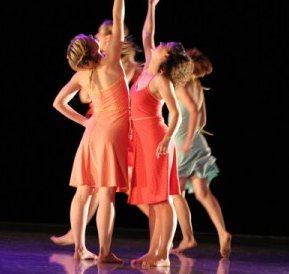 Every month companies sponsor various free family days at a whole bunch of your favorite city museums. They can definitely get packed, but with so much going on it is a great way for kids to experience a museum (and often there's plenty of fun for the parents too). We're giving you the 411 on when they are, where, and what each has to offer (and little tips like some events, though free, require tickets because they are so popular). These family days are also a great way to see if you'd be interested in becoming a member to an institution you end up really liking.
Brooklyn Museum--Target First Saturdays
First Saturday
On the first Saturday of every month, from 5-11pm, the Brooklyn Museum opens its doors for free (normally on Saturdays, the museum closes at 6pm). Each Saturday has different events and themes, but there is usually a lecture, live music, a film, book discussion, gallery talk (for both kids and adults), and dance party. Some of these programs require tickets. These are kid-friendly events, but not totally kid-centric.
Tip: lines can form at least 30 minutes before tickets are distributed (at the Visitor Center in the Rubin Lobby), so do plan accordingly. The next Target First Saturday is this Saturday, April 3, "To Live Forever," so expect lots of Egyptian, Muslim, and Asian-themed programs.
New Museum--First Saturdays for Families
First Saturdays
New Museum First Saturdays for Families have hands-on programs designed for families with kids, tweens, and teens, from 5 to 15 years old, that are conducted by trained New Museum educators. Families get to see the exhibitions through gallery conversations and a slew of free activities, which can really help out when trying to show your kids the world of contemporary art. Preregistration for events isn't required, but tickets are given out on a first-come, first-served basis (and your entire party must be present to pick up tickets!), so be sure to allow time for the programs you want to check out. The programs are usually designed to go along with one or more of the exhibitions.
Tip: Children under 18 are always free to the New Museum. The next First Saturday for Families is this Saturday, April 3, and is dedicated to the exhibition "Skin Fruit: Selections from the Dakis Joannou Collection" curated by Jeff Koons. 
Queens Museum MetLife First Sundays
First Sundays
On the first Sunday of the month, the Queens Museum engages participants of all ages in studio art, family-designed gallery tours, and live music and dance performances, all inspired by the museum's permanent collection and current exhibitions, and all for free from 1-4:30pm. They also include free refreshments. Don't over;ppl tese events, they often have some pretty cool stuff going on. The next free program is Sunday, March 4, and is a celebration of the New York City Water Supply System; participants will learn about the importance of water conservation.
Children's Museum of Manhattan--Free First Friday Nights
First Fridays
On the first Friday of every month, CMOM is open from 5-8pm with free admission for families to enjoy. Sometimes there are special programs, but often it is just free admission and you can check out the various exhibits without the $10 admission fee for kids and parents.
El Museo Del Barrio Super Sábado!
Third Saturdays
This is my favorite of all the free museum days, since there is just so much going on. Target sponsors these free all-day programs on the third Saturday of each month, that explore Latino Culture through free concerts, exhibitions, gallery tours, art making workshops, walking tours, film screenings, and poetry programs. The events start around 11am and go till almost 9pm.
Tip: Not every event is great for all ages, so be sure to read the descriptions. In March there was storytelling, art-making, gallery tours, and free music. The next Super Sábado! is April 17.
Studio Museum of Harlem—Target Free Sundays
All Sundays
In addition to free Museum admission every Sunday 12-6 PM, there are free programs and events geared to all ages from hands-on family workshops to theater performances geared to exploring artistic expression of all kinds.
For more free museum fun, check out our post on Free Times at NYC Museums, or see what other NYC insitutions have to offer with our Art & Shows Guide for NYC Kids. 
Tags: