Astrograss's Old-Fashioned, New-Fangled Thanksgiving Family Hoedown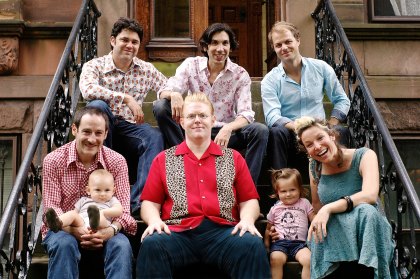 With a nine year track record of mixing authentic bluegrass, down-home humor, and original, progressive songwriting, NYC's premier bluegrass band for all ages, Astrograss, will usher in the holiday season with an old-fashioned, new-fangled Thanksgiving family hoedown.
Astrograss fans can expect songs about eating lots and lots of food, American history, animals, holiday meals, and table manners at this high-energy, get-up-and-dance family hoedown. There'll be with wildly interactive sing-alongs, hands-on instrument demonstrations, and one of Astrograss's famous dance contests, too!
Filed under: