5 Labor Day Weekend Getaways from New York City via Bus or Train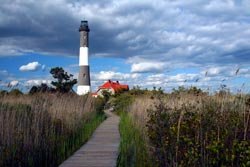 If you want to get out of the city for Labor Day weekend but you don't have a car, don't fret. You don't have to feel left out of the weekend getaway crowd, just because you don't have a car and loads of cash. There are several fun places you can go for the day or weekend using public transportation. These inexpensive getaways are fun for the whole family. Just hop on the bus or train and you're on your way to a world of fun.
Shinnecock Pow Wow South Hampton
Shinnecock Reservation, West Gate Road, South Hampton
Friday, September 4th - Monday, September 7th   
631-283-6143  
This four day harvest festival includes music & dance performances, fire lighting at sunset, demonstrations, foods and native crafts. Admission: Adults: $10 Children: $7 ages 5-12 Seniors: $7 Take the Jitney bus: $10 each plus a short cab ride or take the LIRR which offers a Shinnecock Pow Wow package that includes train, shuttle from train station and festival admissions: $39 for adults & $16 kids.
Philipsburg Manor Green Corn Festival
Philipsburg Manor, Tarrytown, Westchester

September 5-7, 2009
At this working historic farm, kids will experience first hand, what life was like over 200 years ago in New York. The Green Corn Festival explores the history and culture of the area's Native American residents with folk tales, song, and storytelling, and a participatory presentation of traditional Native American dance, plus open-hearth cooking demonstrations, games, live music, and hands-on craft activities for children. Admission: $12 for adults, Children 5-17 are $6. Metro-North RT tickets about $15 per adult and $8 per child. Plus taxi from station to Philipburg Manor. Get info on taking the train on Philipsburg Manor site and at mta.info
Splish Splash Water Park
Riverhead, Long Island
Through September 8
Labor Day Weekend is your last chance to take the train to this great water park in Long Island. Splish Splash has 19 water slides, a wave pool, a 1300' long Lazy River, and more. The park has loads of trees and shady sots plus kiddie areas that have wading pools that are fun for toddlers and little slides that let preschoolers in on the fun. The MTA offers Splish Splash packages that include discounted round-trip rail to/from Ronkonkoma Station, connecting shuttle bus and park admission. Visit the Splish Splash website for more information or call (631) 727-3600. Package Price is: Adult $58.75 Children* (4-11) $46 - Note: kids must be under 48 inches tall.
Sandy Hook Beach, NJ
Imagine getting to the beach with out sitting in traffic for hours. Just a 30 minute ferry ride from Manhattan is the beautiful Sandy Hook Beach. Take the Seastreak ferry from W 35th St or Pier 11 at Wall Street. I've heard it can be tough to get a spot on the ferry, so arrive early. $40 for adults, $9 for kids. (Want to go before Labor Day? Children ride free from now until September 4)
Fire Island, NY
The MTA offers several beach packages including Long Beach and Jones Beach, but the most vacation-y feeling trip would definitely be to head out to Fire Island. It's going to take you 3 hours each way coming from Manhattan. I've done it for a day trip, but you can also look for a place to stay overnight. TO get there you'll take a train, then a taxi to the ferry. The MTA website has all the info you need to plan the trip. Just pick which town you want to go to. If you're not sure, try family friendly Kismet. Each package varies slightly, but will run you about $35 for RT transit for adults and just under $20 per kid.
For more ideas, check our post 30 Family Friendly Day Trips from New York City or our last year post on Car-Free Day Trips (just remember the info is from last year so be sure to check current dates and prices.)