35 Things to Do with NYC Kids Over Holiday Break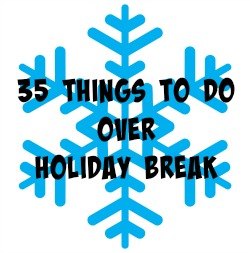 Ever since my son started school, there just isn't enough free time for us to try all of the great things New York City has to offer during the holiday season. That's why we love holiday break. We never leave town! Instead, we fill our schedule with awesome museum outings, live stage shows, fancy meals and magical holiday experiences that we didn't get a chance to enjoy while we were rushing around doing all our gift shopping. Call me crazy, but we even brave the crowds at popular tourist attractions like the New York Botanical Garden Holiday Train Show, the Rockefeller Center Christmas tree and all the department store holiday windows.
So here's our gift to you to make the season even more festive: A list of the top 35 things to do with kids in New York City over holiday break, which runs from Wednesday, December 24 through Sunday, January 4. Some of our picks only take place on specific dates while others run the entire time, but all are great ways to celebrate the season with your family. Be sure to click the links for all the details, including locations, dates and prices.
You can find even more fun things to do over break in our Holiday Fun Guide and our Event Calendar.
Tags: