This Week: Spring Break, Easter Egg Hunts, Little League Baseball, ELA and Math Test Prep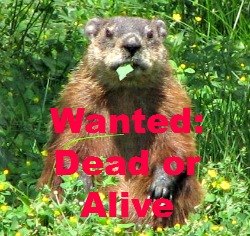 There are a lot of memes out there taking Punxsutawney Phil and his groundhog brothers to task for their early spring prediction. With Monday's snowstorm and a forecast for more snow next week, it's hard to believe that spring is here, but it is along with spring break. All of our sites have awesome suggestions for enriching spring break activities and Easter celebrations. Our Boston site also has a great post about creative calorie-free treats to stuff in Easter eggs and awesome spring-themed crafts in case you're looking for ways to spend time together at home. Plus you can always catch a new family movie: The Croods opens on Friday, and Studio Ghibli's From Up on Poppy Hill and Oz: The Great and Powerful are already playing.
Spring break is a great time for a day trip. There are lots of wonderful tri-state area destinations and some don't even require a car, like NJ's interactive Liberty Science Center, which is easily accessible via PATH train. If you're looking for an overnight getaway, check our Travel site. It's not too late to plan a last-minute spring break getaway!
Here's what else we covered on the NYC site this week:
Spring break isn't the only thing kids are excited about this season: Baseball season starts in early April. We have the scoop on Little Leagues all over NYC, and some are still accepting new players.
Something else coming up that kids (and parents) aren't as thrilled about? New NY State ELA and Math Assessments. We have advice about ways to prep, even though nobody is quite sure what exactly will be on these new tests.
We profiled WeeCreateBK, a new drop-in play space/art studio for tots in Bed-Stuy, Brooklyn.
Speaking of Brooklyn, one of our bloggers went on an offbeat art tour of three funky kid-friendly Brooklyn museums you've probably never heard of.
Our month-long focus on Forest Hills came to a close with a list of our favorite places to play and learn in the Queens neighborhood.
While we're bummed to hear that 92YTribeca is closing this summer, our biweekly links roundup has plenty of good news, including free rides on Deno's Wonder Wheel in Coney Island this Sunday, the opening of a new Harlem kiddie gym and a no-cost Broadway concert at The Town Hall.
There may be a lot of circuses in town this season but none will wow your kids in quite the same way as Cirque du Soleil's new evolution-themed extravaganza Totem.
Best bets for the weekend include a lot of picks from our March NYC Go List including the debut of Macy's Flower Show, a free concert by Gustafer Yellowgold and the opening weekend of the interactive exhibit The Big Adventure at the Brooklyn Children's Museum.
And of course after the weekend you can start planning your family's awesome spring break staycation in NYC. We have tons of suggestions including a bunch of fabulous freebies.