This Week: NYC Kids Holiday Guide, Black Friday Deals, Santa and Xmas Trees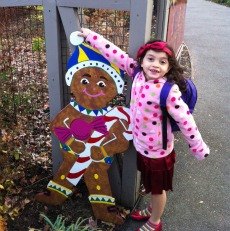 We were all about Thanksgiving, Black Friday and the start of the holiday season this week. We officially launched our NYC Holiday Guide, which is chock-full of the best places to see Santa, Christmas tree and menorah lightings, various versions of The Nutcracker and more seasonal fun.
Our sister sites are also gearing up for the holidays. New Jersey and Boston have already launched their Holiday Guides, and our Travel site rounded up Black Friday and Cyber Monday travel deals.
If you haven't gotten a chance to book a session at our Hurricane Sandy Holiday Portrait Fundraiser, which takes place on Saturday, December 2 at J&R Jr, now's the time. There will be fun family activities, discounted shopping and amazing kids' portraits courtesy of Stomping Ground Photo, with all proceeds going to Hurricane Sandy relief. It's a wonderful way to give back to those in need this holiday season.
Here's what else we covered on our NYC site this week:
Skip the mayhem at Rockefeller Center and try one of these other awesome Christmas tree and menorah lightings happening around town.
Kids psyched to see Saint Nick? We've got the scoop on the best places to chat and pose with Santa.
GKIDS, the organizer of the annual New York International Children's Film Festival, is screening awesome anime flicks from Japan, including the famous films of Hayao Miyazaki.
We've got great tips about how to get the most out of Black Friday and Small Business Saturday.
Think the big parade is the only thing to do on Thanksgiving? Nope. We found ten other fun things to do with kids on the holiday (and if you're reading this after Thursday, bookmark the post for next year!).
Are you a fan of The Velveteen Rabbit? Then your family will love this wonderful new stage adaptation of Margery Williams' classic book.
Best bets for Thanksgiving weekend include a glow-in-the-dark puppet show of The Ugly Duckling & The Tortoise and the Hare, the Caring is Squaring quilting project at the Children's Museum of the Arts and the New York Botanical Garden's annual Holiday Train Show.
Remember, you can find lots of other wonderful things to do with your kids this magical season in our NYC Holiday Fun Guide.
Tags: