This Week: New Route for Macy's Thanksgiving Day Parade, Things to Do Veterans Day Weekend, Still Recovering from Sandy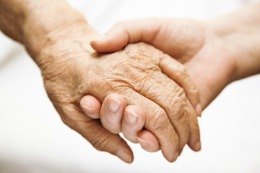 It's felt like the Hurricane Sandy show (with a brief cameo by an unnamed nor'easter) for the past few weeks and—aside from seeing people come together to help those in need, which has been inspiring—we haven't liked it one little bit. While our New York City, New Jersey and Connecticut sites are back up and running, our Long Island site is still dormant due to lack of power for our bloggers. It's a tricky balance to strike right now: Those of us who can are trying to get back to our normal routines, but we can't help but think about those who lost their homes or loved ones. We encourage you to continue to help victims of the storm in any way you can. We here at Mommy Poppins are planning to host an event to benefit Hurricane Sandy survivors in the coming weeks, so stay tuned for details.
We started gearing up for the holidays this week on our NYC site with a look at the brand-new route for Macy's Thanksgiving Day Parade. We've got tips on where to stand and the balloon inflation the night before. Meanwhile our Connecticut site shared the best Thanksgiving activities in Fairfield County, including details on Stamford's big parade. If you're wondering what to do on Monday when NYC public schools are closed in observance of Veterans Day, we've got lots of ideas in our weekend events roundup, including info on some holiday camps in case you can't afford to take the day off from work. We also have a great roundup of fall deals on kids' entertainment, home cleaning and more.
Here's what else we covered on our NYC site this week:
Since it's a new month, we have a new neighborhood spotlight: Dyker Heights. There's so much more to do than just see the seasonal Christmas lights.
The Big Apple Circus' brand-new show, Imaginasium, is one of its best in years: no plot but lots of thrills and skills, just the way we like it.
Next time your family visits the Metropolitan Museum, try one of these nearby kid-friendly restaurants for a post-art meal.
As winter approaches, we're turning our attention to indoor fun like where to find ball pits in NYC.
Another fun indoor activity for kids? Hitting a local bakery or class spot for cookie, cake and cupcake decorating
There have been some major changes to Macy's Thanksgiving Parade this year, including a new route and some new balloons.
Michaela, one of our special needs writers, profiled YAI NYC, an organization that offers myriad services for people with special needs and their families.
Best bets for the three-day Veterans Day weekend include the big Day of the Dead celebration in the East Village, BAM Rose Cinemas' Puppets on Film fest and the annual Chocolate Show in Chelsea.
Do you subscribe to our FREE newsletters? If not, you should. Not only do we run frequent newsletter-only giveaways, we also share great local deals, like this week's email which has discounts on Gustafer Yellowgold at Symphony Space, Story Pirates birthday party packages, MyClean home cleaning services and more.
Tags: