News: Kids' Night On Broadway & More Theater Deals, Brooklyn Bridge Park's Pier 5, Prospect Park Zoo's Revamped Discovery Center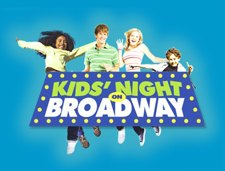 Now that the tourists have gone home and winter has set in, we natives can score some great discounts on New York City theater, both on Broadway and off. We've got the scoop on three different deals going on this month, including the on sale date for Kids' Night on Broadway tickets. Plus Pier 5 in Brooklyn Bridge Park is open, as is the Prospect Park Zoo's revamped Discovery Center for Children. And if you're looking for something new to read to (or with) your brood, the New York Public Library's best of 2012 kid-lit book list has lots of great suggestions... 100 of them, actually.
The annual Kids' Night on Broadway initiative (which really needs to be renamed Kids Week) takes place February 25 to March 3. But in order to actually take advantage of the deal—one free child's ticket with the purchase of a full-price adult seat—you need to buy in advance. Like right now. KNOB tickets go on sale at 10am on Wednesday, January 9 and popular shows like The Lion King, Wicked, Newsies, Annie and Mary Poppins (which just announced that it's closing on March 3 to make way for Aladdin) are sure to sell out fast. So make sure you're ready to click! Note: KNOB is only valid for children ages 6 to 18, so leave the preschoolers at home.
If you do get shut out, don't worry: Two more theater deals are coming up this month. Broadway Week gets you two-for-one admission to select shows January 22 to February 7. And it's the same deal for Off Broadway Week from January 28 to February 10 with kid-friendly shows like Gazillion Bubble Show, Blue Man Group, Berenstain Bears and Stomp. Tickets are already on sale for both of these deals so go to it.
There are a lot of best of 2012 lists floating around the Internet right now (we even have one) but there's one (besides ours) that you'll definitely want to bookmark: The New York Public Library's top 100 children's books published in 2012. It's an incredible list, filled with titles for toddlers through tweens from both established and neophyte writers. It should definitely keep you busy until 2014.
Speaking of the NYPL, did you know that library cardholders under 18 can enjoy a $4 discount on skate rentals at NYC's only free admission rink Citi Pond at Bryant Park? Well now you do.
There are some new additions in Brooklyn that we're looking forward to checking out in the coming weeks. The Prospect Park Zoo recently unveiled its overhauled Discovery Center for Children featuring a campsite-styled reading nook, a DIY costume and puppet theater, and a dedicated toddler zone with stuffed animals and foam blocks, plus lots of live animals. The center is open to the public on weekends only, and is included with zoo admission.
Brooklyn Bridge Park continues to expand with the opening of Pier 5. After a $26 million reno, the former shipping pier now boasts three multipurpose sports fields and a picnic area. We look forward to visiting when picnic weather returns.
Lastly, Carroll Gardens gym everyday athlete (sic) has opened a new location in Brooklyn Heights with a 2,500-square-foot rock climbing wall and a variety of kids' and family classes (we love the sound of Mommy + Baby Bungee), plus Family Open Climbing sessions on weekends.
Tags: