Overnight Sleepaway Camp Guide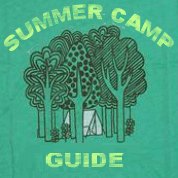 Parents talk about where to send their kids to school an awful lot, but you don't hear nearly as much planning about where to send the kids to summer camp. But I think that four or eight weeks of sleepaway camp can have a much greater impact on a child than an entire year of school. Why? Maybe because at camp, the lessons are all learned through experiences rather than books. Or maybe it's the independence they have there. Or that kids have a chance to try things they would never do in their regular everyday lives.
Whatever the reason, sleepaway camp is one of the most powerful and formative experiences a kid can have, so finding the right program is really important. There are specialty camps that focus on arts, sports, science, etc. but regular old general interest camps where kids spend time communing with nature are great too.
For Day Camps, check our local guides for
NYC, Westchester, New Jersey, Long Island, Connecticut, Boston and Los Angeles
Featured
Maine Camp Experience Helps Parents Find the Right Sleepaway Camp for Kids
Cool Overnight Camps for Kids

Starter Sleepaway Camps: Short Summer Sessions for Younger NYC Kids

Starter Sleepaway Camps near LA and OC

5 Family Camps in New England: Sleepaway Camp for the Whole Family

5 Sleepaway Summer Camps for Kids with Food Allergies

Overnight Summer Camps for Kids with Food Allergies in CA, OR, & WA

Sleepaway Camps on Long Island

Sleepaway Summer Camps in Connecticut

SAT Prep Summer Camps Make College Admissions Prep More Fun
Camp on a Budget & Planning for Going Away

Saving Money on Summer Camp

Best Name Labels for Camp and School Gear
More News About Summer Camps
© Copyright 2012 - 2015