New York City Preschool Listings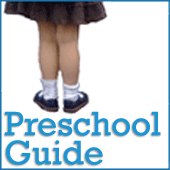 Preschool should be a breeze—you don't even have to know how to read! But in NYC it seems like you need a PhD to navigate the admissions process. The competitive atmosphere around getting into preschool creates a lot of unnecessary confusion and anxiety. We created this page in order to help New York City parents start the preschool process all the hype and hysteria.
Start with our overview of the preschool admissions process, where we've laid out our take on the real deal with preschool admissions. Also check out our posts with expert advice from preschool directors about finding a "good fit" program for your child, and admission DO's and DON'Ts. 
Find preschools near you in our NYC Preschool Listings.
Tip: You may want to search both where you work and where you live.
You might also like our Classes Guide, which lists many cool programs for preschoolers.
Featured

PlayTogether NYC Teaches Preschool Kids Through Joyful Learning
There might be as many approaches to parenting as there are parents in this city, but one thing we can probably all agree on is that preschool should be full of joy. There is plenty of pressure awaiting our kids later on in ... read more

As a parent of two young daughters who attend a Reggio Early Childhood Center called Amazing Magic Beans in Sunnyside, Queens, I was beyond thrilled to hear about The Wondering of... read more

A preschool tour is the best opportunity for parents to get a feel for a school before tackling the admissions process. Hopefully, you see the school in action, or at least check out what... read more

Last weekend, Mommy Poppins sponsored a preschool fair in New York City where families were able to meet dozens of directors from... read more
Pages