Mommy Poppins Family Events Calendar
July
Children's Museum of Manhattan
When:
Wednesday, July 1, 2015 at

Various times

Repeating

every day

through

July 5, 2015 .

Where:
212 West 83rd Street, New York NY 10024
Cost:
Free with Admission: $11
Website:
http://www.cmom.org/
Ages:
All Ages
Add to cal:
Google Yahoo iCal/Outlook
Independence Day American Dream Quilt
Contribute to CMOM's collective American Dream Quilt and express what freedom and happiness means to you.
Wednesday, July 1, 2015 | 2:00, 3:00 & 4:00pm| 5 & Older| Sign up
Thursday, July 2, 2015| 2:00, 3:00 & 4:00pm| 5 & Older| Sign up
Friday, July 3, 2015 | 2:00, 3:00 & 4:00pm| 5 & Older| Sign up
Saturday, July 4, 2015 | 2:00, 3:00 & 4:00pm| 5 & Older| Sign up
Sunday, July 5, 2015 | 2:00, 3:00 & 4:00pm| 5 & Older| Sign up
Getting Creative with Art: Independence Day Fireworks
Celebrate the holiday with red, white and blue fireworks!
Friday, July 3, 2015 | 12:15pm - 1:45pm | 4 & younger | Drop-In
Saturday, July 4, 2015 | 10:00am - 11:15am | 4 & younger | Drop-In
Saturday, July 4, 2015 | 12:15pm - 2:00pm | 4 & younger | Drop-In
Sunday, July 5, 2015 | 10:00am - 11:15am | 4 & younger | Drop-In
Sunday, July 5, 2015 | 12:15pm - 2:00pm | 4 & younger | Drop-In
Super Sprowtz Live!
Meet the Super Sprowtz and their Super Trainer Roger for a fun filled show as they share the powers hidden within every veggie and the importance of keeping a healthy body and mind. Sunday, July 5, 2015 | 11:00am - 3:00pm | All ages | Drop-in
Read more »
Filed under:
Franklin D. Roosevelt Boardwalk and Beach
Looking for an activity to participate in with your child? Come work together and collaborate as they develop their imagination and create one of a kind masterpieces.  Along with their adult, children will create theme inspired chalk art that will promote creativity and utilize their imagination.
All classes are weather dependent.
Read more »
Reading Rangers series will introduce children of all ages to literature through storytelling presented by one of their dedicated partners in or around the Police Officer Moira Ann Smith Playground. Adult supervision is required.
Read more »
American Museum of Natural History
Through July 11, 2015
Take a ride through our solar system to gain a new perspective on our home planet and splash down into the deep oceans to explore the variety of life underwater.
Created with the same techniques as those used to produce Space Shows for the Hayden Planetarium, this original immersive film mixes science visualization and high-resolution video to carry viewers on a journey from the outer solar system into the deep ocean waters of our planet to explore the rich diversity of marine life on Earth.
Read more »
Riverside Park, Hippo Playground
This popular summertime favorite will return to Hippo Playground this summer. Please join the fun each weekday for this enriching art program. The class will take place at the picnic tables in the playground. In the event of rain, the program will be held in the park house. No registration required. This is a free drop-in class.
Read more »
Test Your Skills and Dexterity
Test your coordination and dexterity with free juggling lessons. All skill levels are welcome to join in the fun. Equipment is provided.
Read more »
Poe Park Visitor Center in Poe Park
Make seasonal and holiday arts & crafts items to take home.
Read more »
New York Historical Society
Each class includes time with historic toys, a special Little New-Yorkers hello song, story readings, and a related craft project.
June 30 and July 3
Olivia by Ian Falconer
This week we're meeting a little energetic pig named Olivia. She's very active and enjoys many activities. Children will then make an Olivia paper doll and her accessories.
July 7 and 10
The Story of Ferdinand by Munro Leaf
You continue to welcome Picasso's "Le Tricorne" by exploring the Spanish tradition of bullfighting. In this children's literary classic, You'll learn that Ferdinand is unlike any bull you've met before. Children will then make a bull mask to wear—crowned with flowers, just like Ferdinand!
July 14 and 17
Knuffle Bunny Free: An Unexpected Diversion by Mo Willems
This week you'll be reading the last installment in the Knuffle Bunny saga. Trixie is all grown up—what will become of Knuffle Bunny? Join us to find out. Children will then make a charm necklace with their favorite characters.
July 21 and 24
One Sunday Morning by Yumi Heo
Join in this week to explore the incredible Central Park through the eyes of the young boy, Minho. Maybe you'll even get inspired with some fun summertime activities. Children will then make their own New York City-inspired collage.
July 28 and 31
A Teeny Tiny Baby by Amy Schwartz
Babies are wonderful and unique, each with a mind of her own! Come along as a teeny, tiny baby takes us through the world from his point of view. Children will then make their own felt baby shoes.
Read more »
When:
Friday, May 1, 2015 at 4:00pm to 5:00pm

Repeating

every week 27 times .

Where:
158 Seventh Avenue, Brooklyn NY 11215
Cost:
$12 for first child, $3 for each additional child
Contact:
nmnikoskids@gmail.com
Website:
http://www.nikoskids.com
Ages:
birth-8
Add to cal:
Google Yahoo iCal/Outlook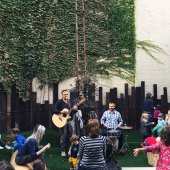 Come out, bring an instrument and jam with the band or kick back and enjoy the music! Nikolai Moderbacher is on guitar, vocals and kazoo, Evan Pazner on drums, YOU on back-ups and percussions!! They play mostly originals and some folk tunes we're sure you'll recognize.
Read more »
Children's Museum of Manhattan
The first Friday of every month the Children's Museum of Manhattan opens its doors for free for special evening hours, from 5-8pm, for families to enjoy all of the exhibits and special programs.
Read more »
The Metropolitan Opera House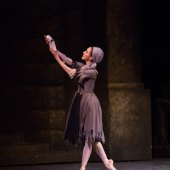 American Ballet Theatre's "Cinderella" is widely considered one of the greatest ballets of this timeless rags-to-riches fairy tale.  On July 1st at 2:00pm and July 4th at 7:00pm, kids go free!  Join ABT and its beautiful dancers for a stage fantasy to enrapture children as well as a cornucopia of sly wit and inventive choreography to sate the most devoted of ballet fans.  For each full-price adult ticket purchased for the Wed, July 1 matinee or Sat, July 4 evening, a child 6-17 may attend for FREE!  Kids-go-free tickets must be ordered at the Met box office or by phone at (212) 362-6000.  
Monday-Friday: 7:30pm, Wednesday: 2:00pm, Saturday: 2:00pm & 7:00pm
Tickets begin at $20 (Kids-Go-Free 7/1 @ 2:00pm & 7/4 @ 7:00pm)
Read more »
Coney Island, Beach and the Boardwalk
Enjoy free fireworks every Friday from June 19th through September 4, 2015.
For the best seating, locate yourself on the boardwalk or beach between West 10th Street and West 15th Street.
Read more »
When:
Wednesday, July 1, 2015 at

Various times

Repeating

every day

through

July 5, 2015 .

Where:
226 West 44th Street, New York NY 10036
Cost:
$29.50 for adults, $22.50 for children ages 3-11
Contact:
info@tsxnyc.com
Website:
http://www.thehungergamesexhibition.com
Ages:
Teens
Add to cal:
Google Yahoo iCal/Outlook
The Hunger Games Exhibition runs through January 3, 2016
The Hunger Games: The Exhibition invites visitors to step inside and explore the world of Panem as created by the films. Hundreds of authentic costumes and props, high-tech and hands-on interactives and detailed set recreations reveal the amazing artistry and technology that brought these incredible books to life. Visitors will follow Katniss Everdeen's inspirational journey, from her humble beginnings in District 12 to her emergence as the Mockingjay, sparking curiosity and excitement. The exhibit will feature seven galleries including District 12, Tribute Train, The Capitol, Making the Games, District 13, Fan Gallery and Katniss's Journey.
Highlights include iconic costumes from the films such as the Girl on Fire dress, the Mockingjay dress and the Mockingjay armor; key artifacts including the Mockingjay pin, Cinna's sketchbook and Katniss's bow; and interactives including an explorable map of Panem, gamemaker's control table and a stunt choreography interactive
Read more »
Nathan's Famous Restaurant
Joey Chestnut of San Jose, CA holds the world record for eating 69 Nathan's Famous Hot Dogs and Buns in 10 minutes, and will seek his ninth straight title this year. Miki Sudo of Las Vegas, NV won her first title in last year's championship where she consumed 34 Hot Dogs and Buns in 10 minutes. Miki will defend her title as Female Champion in this year's championship and seek a second win.
The top male and top female finishers from each qualifier will earn a spot to compete in the ESPN-televised finals at the original Nathan's Famous, a holiday tradition since 1916. In recent years, an estimated 40,000 fans have traveled to the corner of Surf and Stillwell Avenues in Coney Island to watch the contest in person.
Read more »
Audubon Center in Prospect Park
Celebrate the birth of our country with the Prospect Park Alliance. Learn how the Bald Eagle became America's symbol of independence with fun activities and crafts. 
Read more »
Don't miss seven-time Grammy Award-winning artist Gloria Estefan's debut of her original song "America" featuring brooklyn's Park Place Community Middle School Choir. Plus, tune in to hear new recordings by CMA award-winning artist Rodney Atkins, grammy award winner CeCe Winans and the United States Air Force Band.
And their 25-minute musical score features new arrangements of both classic patriotic favorites and new songs written specifically for the show!
Read more »
Children's Museum of Manhattan
When:
Wednesday, July 1, 2015 at

Various times

Repeating

every day

through

July 5, 2015 .

Where:
212 West 83rd Street, New York NY 10024
Cost:
Free with Admission: $11
Website:
http://www.cmom.org/
Ages:
All Ages
Add to cal:
Google Yahoo iCal/Outlook
Independence Day American Dream Quilt
Contribute to CMOM's collective American Dream Quilt and express what freedom and happiness means to you.
Wednesday, July 1, 2015 | 2:00, 3:00 & 4:00pm| 5 & Older| Sign up
Thursday, July 2, 2015| 2:00, 3:00 & 4:00pm| 5 & Older| Sign up
Friday, July 3, 2015 | 2:00, 3:00 & 4:00pm| 5 & Older| Sign up
Saturday, July 4, 2015 | 2:00, 3:00 & 4:00pm| 5 & Older| Sign up
Sunday, July 5, 2015 | 2:00, 3:00 & 4:00pm| 5 & Older| Sign up
Getting Creative with Art: Independence Day Fireworks
Celebrate the holiday with red, white and blue fireworks!
Friday, July 3, 2015 | 12:15pm - 1:45pm | 4 & younger | Drop-In
Saturday, July 4, 2015 | 10:00am - 11:15am | 4 & younger | Drop-In
Saturday, July 4, 2015 | 12:15pm - 2:00pm | 4 & younger | Drop-In
Sunday, July 5, 2015 | 10:00am - 11:15am | 4 & younger | Drop-In
Sunday, July 5, 2015 | 12:15pm - 2:00pm | 4 & younger | Drop-In
Super Sprowtz Live!
Meet the Super Sprowtz and their Super Trainer Roger for a fun filled show as they share the powers hidden within every veggie and the importance of keeping a healthy body and mind. Sunday, July 5, 2015 | 11:00am - 3:00pm | All ages | Drop-in
Read more »
Filed under:
Brooklyn Bridge Park Boathouse
Saturdays, 10 am – 3 pm
Thursdays, 5:30 pm – 6:45 pm              
Glide along the water while kayaking with the Brooklyn Bridge Park Boathouse at the Pier 2 floating dock! Children under 18 must have an adult guardian present. All levels are welcome and no experience is necessary
Read more »
Pages