The Three Bears Holiday Bash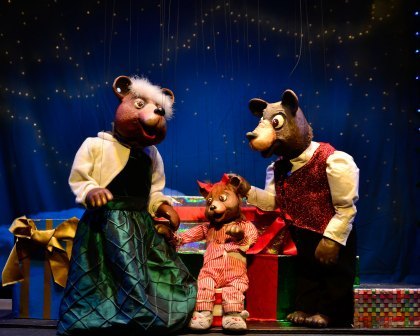 SHOW TIMES & RESERVATIONS
Show times for The Three Bears Holiday Bash, beginning Tuesday, November 10, 2015 are:
Monday through Friday at 10:30am and 12:00pm, with an additional 2:30pm performance each Wednesday
Saturday and Sunday at 1:00pm
​Opening day November 10 is SOLD OUT.
The production will run through December 30, 2015. Please note the modified schedule below for specific show dates.
November 26th – Closed
November 27th – 11:00am, 1:00pm and 3:00pm
December 24 – 25th – Closed
December 26th – 30th – 11:00am and 1:00pm
**Note: Schedule subject to change, please check website above for most current schedule. 
Filed under: