Scotland Run and Festival 2015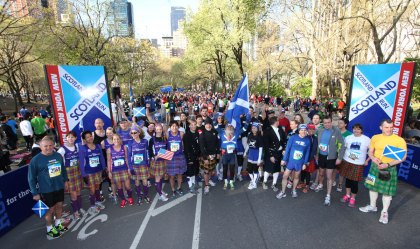 This year is the 12th anniversary of the Scotland Run and the festival is better than ever. Enjoy a FREE fun-filled festival celebrating Scotland. 
Central Park also plays host to the Scotland Run festival featuring live music, pipers, drummers, and much more.  You'll also have the chance to win an all expenses paid holiday to Scotland.
The run is sold out and the festival begins at the end of the race.
Filed under: