NYC Audubon Winter Seals and Water Birds EcoCruise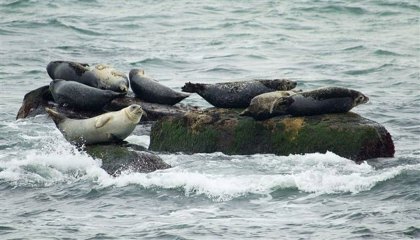 Look for harbor seals on the rocky shores of Governor's Island and the more remote Hoffman and Swinburne Islandson board NY Water Taxi's eco-friendly vessel. Learn about the surprisingly diverse winter birds of New York City, including ducks, geese, loons, and sandpipers, many of which migrate south from the Arctic. See the Statue of Liberty and pass under the Verrazano Bridge. Dress warmly and bring your binoculars. Hot tea and cocoa will be served. Limited to 100.
Pre Registration Suggested.
Filed under: