Henry Winkler and Lin Oliver: Here's Hank Book Signing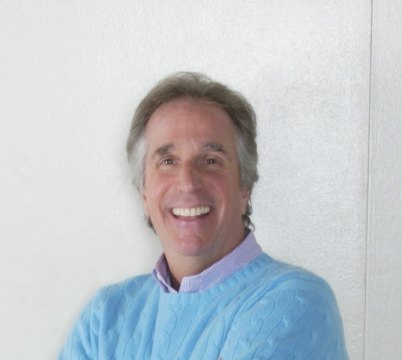 Meet actor, director and producer Henry Winkler and Lin Oliver, co-authors of HERE'S HANK (ages 6-8), a new prequel series to the popular and bestselling Hank Zipzer books. HERE'S HANK chronicles the adventures of Hank, a kid who doesn't try to be funny, but somehow always manages to make the other kids laugh. He's pretty bad at memorizing stuff, and spelling is his worst subject. (But so are math and reading!) The books feature an easy-to-read font designed especially for dyslexic readers.
Henry Winkler is an actor, producer, and director, and he speaks publicly all over the world. In addition, he has a star on the Hollywood Boulevard, was presented with the Order of the British Empire by the Queen of England, and the jacket he wore as the Fonz hangs in the Smithsonian Museum in Washington, CD. But if you asked him what he was proudest of, he would say, "Writing the Hank Zipzer books with my partner, Lin Oliver,"
Lin Oliver is a writer and producer of movies, book, and television series for children and families. She has written more than twenty-five novels for children and one hundred episodes of television. She is cofounder and executive director of the Society of Children's Book Writers and Illustrators, an international organization of twenty thousand authors and illustrators of children's books. She lives in Los Angeles with her husband, Alan. They have three sons named Theo, Ollie, and Cole. She loves tuna melts, curious kids, any sport that involves a racket and children's book writers everywhere.
Filed under: